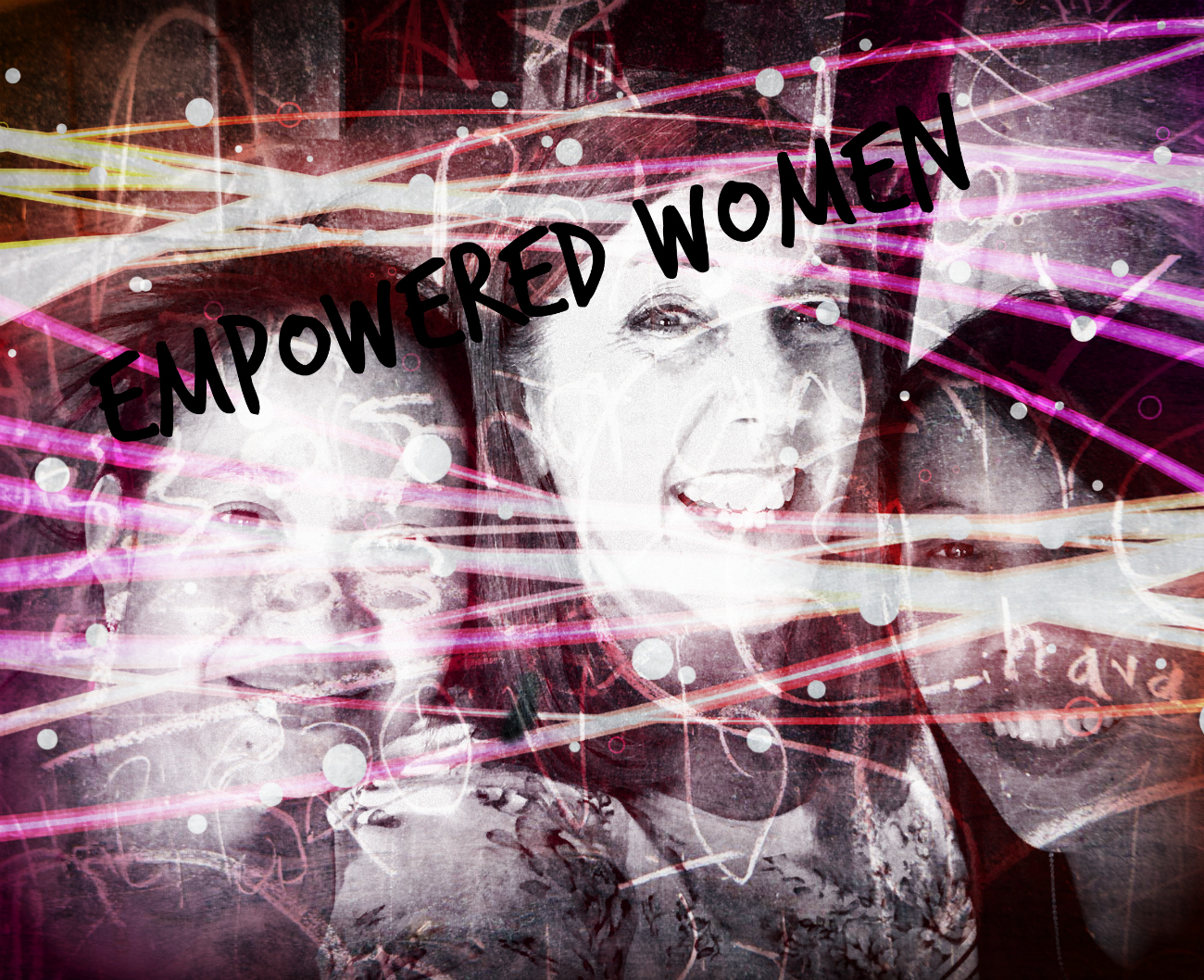 Empowered Women
Empowered:
" having the knowledge, confidence, means, or ability to do things
or make decisions for oneself" or "given power or authority to."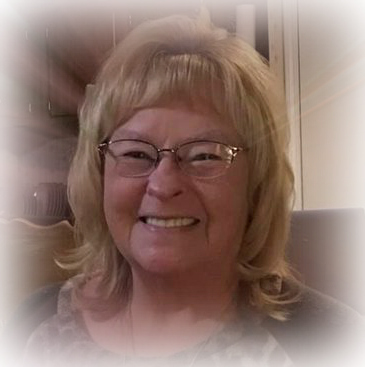 Theda Childers submitted by Jackie Green
I have known Theda for many years. She has been a friend, a neighbor, a Bible teacher, a fellow church member, and a Christian sister.
There was a time when she was serving the Lord through ministry, that the enemy rose against her in an attempt to defeat her. John 10:10 states "The thief comes to steal, kill and destroy, but I (Jesus) have come that you might have life, and it more abundantly." In that battle I saw Theda rise above, and continue to be the encouraging light she has always been. God has given her a very strong spirit of perseverance that is evident as she continues to shine through her gifts of love, sharing, and encouragement to others. I hope she knows how much she is loved and appreciated.
Victoria
I am the 5th great granddaughter of Native American descent, Betsey Te Las Sha Ske that died somewhere near southeastern Missouri during her cold, provision-less journey on the Trail of Tears in 1837 of dysentery from the horrific conditions subjected upon her and our peoples when they were driven from their homeland in Ooltewah Creek in Old Cherokee Nation, outside Chattanooga, Tennessee for the sole purpose of greed.  Unfortunately, she was not an overcomer at that very moment, but she did leave a legacy … a very, long, and rich legacy. What were left of our relatives, they jumped the trail and homesteaded the hills in the Ozarks. If you have ever visited Sutton's Bluff, this is land, my father's great uncle R.C. Sutton donated back to the state to be used as a State Park. The other brothers including my grandfather each had 40 acres and my father was raised on this land and visits the homeplace often.  I have 3 sisters and grew up in Farmington, MO. I wanted to give a brief background of my family before going forward. I thought it was pertinent to understand Native Americans ability to persevere under extreme conditions and their Cherokee faith in the Great Spirit and how their integrity runs deep.
I graduated high school in 1974 with a one-year scholarship to the New York Conservatory of Music but my father had broken his foot in a horse accident and was out of work and my parents could not afford to send me for the balance of my degree. If truth be known, they did not want me going that far away either and wanted my future career to be closer to the law degree that I had been schooling for during my tenure in high school. I did not really have the desire for the fight (regardless of who loses justifiable or not-justice is relative in my book). So, I signed up with the Armed Forces for testing and I passed with flying colors, making officer grade; but was passed up by being overweight by 1.75 lbs. I had the rest of the day to lose it.  I climbed stairs for the rest of the day, but only lost a pound, so I did not overcome this goal and reset my testing for 2 weeks. In the meantime, I met my first husband and we had 4 beautiful children, moved 17 times to 6 different states during 37 years, and people who knew him, thought he was a great father and a wonderful friend. He was a very, good writer, funny, and liked to help people and help them feel good about themselves. I have so many stories that I don't know where to begin, the yearly family vacations, playing pranks, his mafia family, our children's antics, our farm project, the paranormal experience, the loss of my son's leg, the loss of our grandson Levi, the almost death of our daughter, but the one that I can share that changed my life and one I wouldn't wish on my worst enemy… goes like this …
On October 26, 2011, my truck was being worked on and we decided we would ride together that day. Joe would drop me off at work in Colorado Springs, Colorado, and he would run errands, then pick me up at the end of the day on his return trip back from our little cabin in La Veta, Colorado which was about 2 ½ hours south of where I worked (we spent our weekends there). Joe was retired and would sometimes go down there to run errands and check on the property during the week when we were expecting his social security check or important mail.  As it so happens, it was going to snow and he wanted to pick up his social security check, mail, secure the house for the snowstorm and overall check on the property and our neighbors. Our standard was "love you" short lip kiss, "see you later" never "goodbye". But, on this day he stuck his head out the window of the Jeep and said, "give me another kiss goodbye" and I chuckled okay…, because we never ever did that. He called me at 12:30 during my lunch break to let me know he got the mail, buttoned up everything and found a table I might want, it was starting to snow and was heading back to the Springs but was really tired. I told him to take a nap, but he was worried he'd get stuck in the snow and not get to come home and I'd have no way back to the apartment we were renting. I was worried, as I knew he had narcoleptic tendencies, but he refused and said he thought he was going to be alright and if he felt worse, he'd call somebody to talk to until he got home. About 2:00 I was finished processing timesheets for payroll processing the next morning and gave him a call to see where he was but didn't get an answer on his cell phone. I figured he was talking to someone and didn't switch it over; not the reason. On payroll processing days, my employees had strict instructions not to interrupt me until I had completely finished the payroll process if they wanted accurate paychecks LOL! I was concerned about the I-25 traffic congestion as it was snowing pretty heavily at that point, and where he might be, so I pulled up the internet on my computer about 3:00 and the headline news … "I-25 TRAGIC ACCIDENT-SHUTDOWN @ PUEBLO" picture showed our black Jeep Cherokee with a white sheet draped over the driver's side of the car with our dog Bruce in it! I screamed NO! as loud as one can project a noise out of a person's body. In a matter of seconds, my receptionist then my boss were at my side keeping me from being on the floor and losing my mind. Fortunately, I worked in a small office and had a door. My boss stayed with me, holding me tightly in his arms in my office and was by my side for the next few hours until I could call my children and make arrangements to get home and claim Joe's belongings. The coroner would not let me claim his body due to the condition of it; just his belongings. The witness at the scene said he originally was slumped over the wheel, but when he hit the rumble strip on the side, he perked up, over-corrected, then jetted across the interstate at 75 mph and hit the concrete median; no seatbelt-Bruce the dog, survived (he was in the back of the Jeep). My receptionist stayed with me overnight until my children were able to make arrangements to arrive the next day, but the next morning I went into the office only through sheer grit, I was determined to fulfill responsibility in printing and signing everyone's paychecks they would be waiting for; it wasn't their fault. I successfully took care of my boss, my employees and my children and the legalities of funeral business and pretended to take care of myself, but in reality I did not until much later in my life; but, it did happen and is very empowering!
A year and 3 months later I met and married a man who almost killed me. He was a narcissistic sociopath according to a therapist. He treated me well until our wedding day … wedding night was a lie and a disaster, but I will not go into details. I also will not go into details on the following 5 long years that followed without noting mocking humiliation, forcing me to sleep in another room because I didn't want to let the dogs sleep in our bed, then I snored too loud and even made me sleep in the car in our garage if that was too loud, threatened me with machetes and kept one in every room of the house, garage, cars and refused to take me back to the emergency room when I had a DVT blood-clot and passed out. My sister called me to ask if she could help and I told her I just wanted to sleep, then my daughter called and said I had 2 choices, she was either coming to get me or calling an ambulance and I told her to come get me; all 3 came to rescue me.  They took me to the ER in St. Louis and the house doctor told me I was septic and if I'd waited another 24-48 hours I'd be dead. My husband never asked where I was going, let him know when I got there or anything. I told the hospital that I needed protection and wanted to be a silent patient at that point. As a matter of fact, later on it came to my attention when checking on our joint account, my husband had put a $250,000 life insurance policy in place in my name and had forged my name. I called them, verified this information and they sent me the digital image of the forged signature; I still have it.  I canceled the policy and put divorce papers in place 2/2018. I was in the hospital for 3 weeks. During this time, my youngest daughter Kayla found me a home near her and Ashley; finally back on my feet again and it felt very empowering. I next bought a tiny camper; little by little taking back my life and started making plans to spend the winter in Arizona and travel the Western U.S. and visiting Native American and Western historical places before they're gone or while I can.
On April 27, 2018, I met the love of my life at Cahokia Mounds Cultural Center at a Native American Arts Show and we were married one year to the day later.  It truly was kismet, karma, spiritual, meant-to-be, one-of-a-kind, for-the-rest-of-your-life, loves anyone can ever have. I know there's more to come and I CAN'T WAIT!!!
VICTORIA