Since the incorporation of "Empowered Women Create" as a nonprofit 501c3 this year, I have been looking back on the journey to help women create sustainable income. 
The seeds were planted as I took week vacations during the years that I owned the Oasis Christian Bookstore and Holy Grounds Coffee Shop, to various beach locations.  During those vacations I always ran across women using their creativity and my heart would connect with them. I wondered if there was any way that I could help them.  As opportunities presented themselves in missions, I would go.  The trip to Haiti to help the street boys create sustainable income was precious.  I also connected with others who were working with women and open to ideas etc.  My passion to help women grew until I came to a crossroads.  Would I sell my store to pursue this passion?  
I said, "Yes!"  I spent 3 months in Africa and connected with an artisan group of women making jewelry.  I was able to help them to expand their skills in wire work to add to their jewelry.  I went to Thailand and Singapore the following year and Fiji.  Then an opportunity opened up for me to go to Phnom Penh, Cambodia.  This trip instigated the first start-up Artisan Women's Group.  The ministry I came to help has been making friends with the women in the bars and brothels so that they could help with their exit into better work opportunities, but they did not have an alternative to offer themselves.  Together, we started a jewelry Artisan Group.
The first woman to join us came to us with such joy and relief.  She loves to create. She is so thankful to have this job and is so relieved that her children are able to go to school.  One of the sweetest testimonies to the value of what we are doing was when she came to work and told us that her young daughter asked her, "Mommy, do you like your new job?  Because I sure do!"  She asked her daughter, "Why do you like my new job?"  Her daughter responded, "Because you are home with me every night and can hold and snuggle with me!"  
Besides the friendships made prior to her decision, one night a group came to the bar and talked with her.  One of the group told her they believed that a new job would be coming to her soon.  They gave her a cross necklace.  She treasures this word and still wonders at the prophecy coming true as she is now an Artisan.   She believes that God indeed heard her cries to have another way to take care of her children.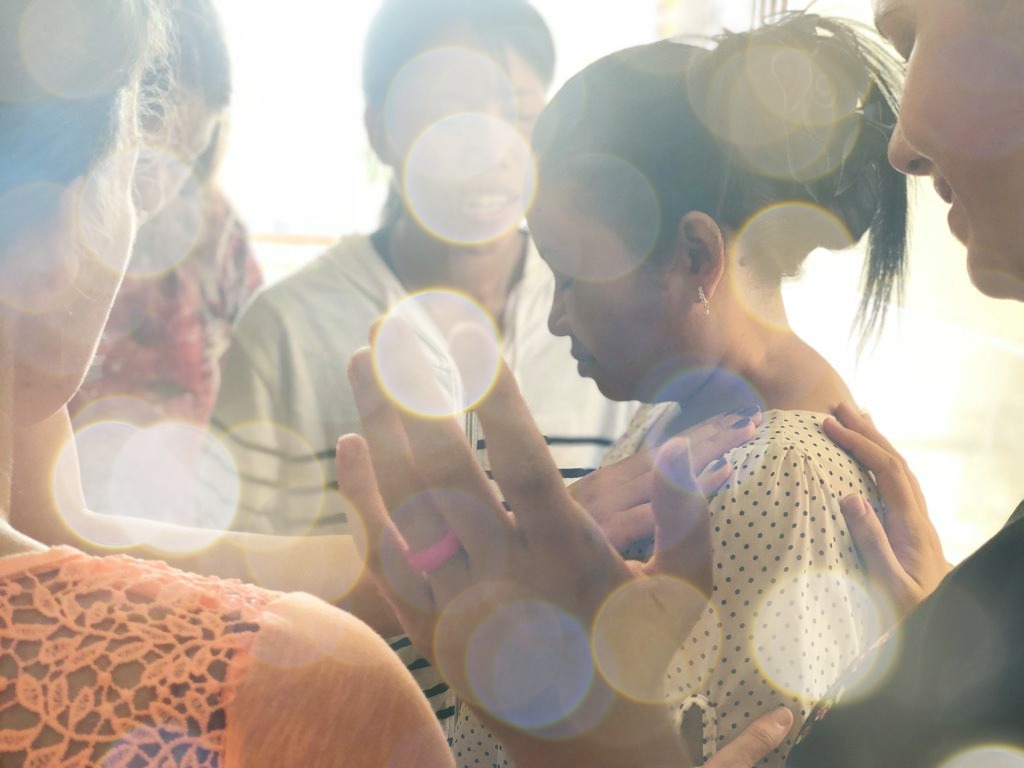 Yes, we can, and you can change the world as we simply "love the one" in front of us and ask ourselves, "what does love look like?"  These are the 2 things that Heidi Baker teaches and has so profoundly impacted me.  It is true.  It is how we change the world together.  All of us together, stopping for the "one."
Who is your "one" today?
Love,